Lauren Bush and David Lauren's wedding has been all the rage, especially with all the mystery around Lauren's dress. Unlike Hollywood and society weddings, wherein the families are open and free with photos for the press, (think Ellen Degeneres and Portia DeRossi, the Kardashians and the Beckhams), this fashion meets government family did not release many photographs, at all. All we really have are descriptions of the affair, which took place over the course of a few days at Ralph Lauren's 17,000 acre ranch (think that's enough space?) in Colorado. Apparently, the activities were lively- a rodeo, picnic, softball game. The theme of the wedding was "Black tie with a Western Twist". Lauren rode in a horse drawn carriage in an "intricately embroidered Victorian gown" designed by Ralph Lauren. While the affair was clothed in mystery, we snatched up some photos on the web to help you create your dream western wedding!
Mail Online has this photo to depict the ranch of Ralph Lauren
How can you do a modern western style wedding?
So much of the Western Flavor is in the details. You don't have to say your vows on horses with cowboy hats in order to give it the flavor it needs! The example of the invites up top show a pop of color with western style font. Below you'll see a similar font with a more earthy toned background color: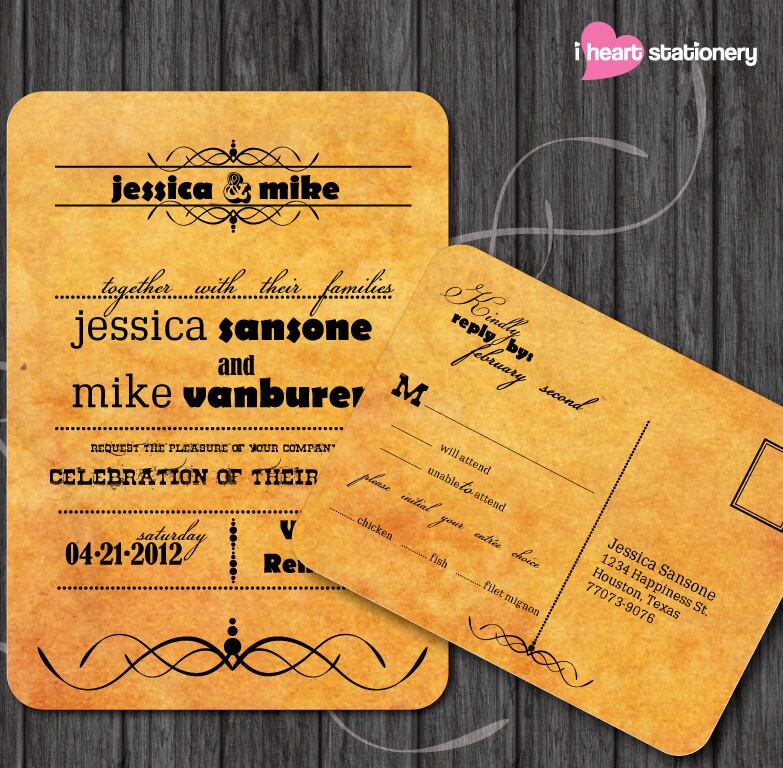 The type of flowers you use also have a major effect on theme. Check out this desert inspired bouquet:
Little details, like this Table One wooden placard and the horseshoe Bride and Groom accessories below make a big difference:
A horse drawn carriage can be western and elegant all at once...
In this photo shoot, shoes play a gorgeous and playful role in the making of the Western bride's dress.
Victorian Inspired Wedding Attire:
We hope you were inspired to have a gorgeous Western wedding!
Need help with planning, consulting, or designing your wedding? Come visit our
website
to see our portfolio and
get in touch
with us! We'd love to hear from you!